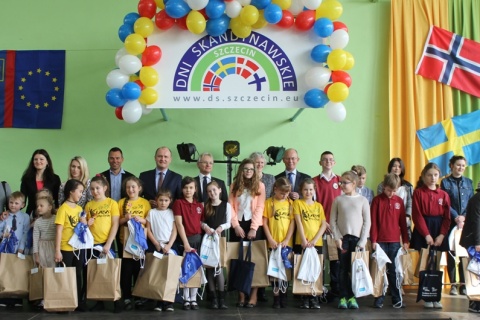 A Scandinavian learning experience
We are now well into the Scandinavian Days. Friday is the time of meetings and events with a focus on education and culture.
The Department of Scandinavian Studies of the Faculty of Philology at the University of Szczecin hosted a meeting dedicated to Scandinavian culture. Students organised a number of interesting attractions for visitors. Vocal recitals, poetry-recital performances, exhibitions and multimedia presentations enriched the programme of the Scandinavian Days. Anyone could try their hand at learning Norwegian and Swedish.
The rich artistic programme was prepared by children and young people from Complex of Schools No. 5 in Szczecin. The visitors were delighted by the vocal recitals, dance shows and exhibitions of competition works. Finally, everyone was treated to a range of Scandinavian regional products.