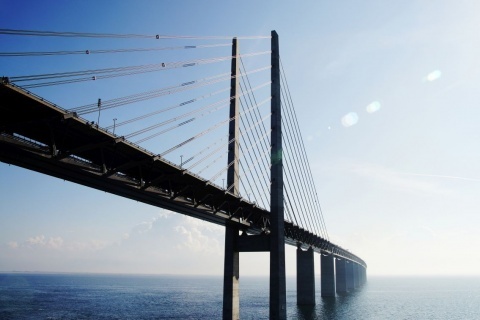 Scandinavian Days 2018
The 5th edition of the event is a continuation of the idea of creating in Szczecin an active and interdisciplinary platform of cooperation between Poland and Scandinavia started four years ago. In 2018, the event took place in a new form, which appealed to guests and participants.
Szczecin's main development advantage is its location, proximity to nature and dynamism and creativity of young people. It also has a lot in common with the development approach that can be found in Denmark, Sweden, Norway or Finland.
Scandinavian Days are the only event in Poland that emphasize cooperation with Scandinavia in such extend and are such a broad platform for exchanging contacts and developing mutual relations.
Close and well-arranged cooperation with embassies of Scandinavian countries allow us organize this event at the highest level, not only organizational, but also substantive.
To encourage entrepreneurs to cooperate, we organized a business meeting - Business Connect, during which an interesting program awaited entrepreneurs and participants: exchange of contacts - Business Speed Meetings, workshops on intercultural competence in business, substantive panel on the innovative space model from Scandinavia, meetings with experts. The event was dedicated not only to entrepreneurs, but also to local government representatives, architects and urban planners. Everyone who was close to or wanted to know Scandinavia found interesting elements of the programme during the event.
Among the guests of honor were: HE Hanna Lehtinen Ambassador of the Republic of Finland, HE Ole Egberg Mikkelsen Ambassador of the Kingdom of Denmark, HE Olav Myklebust, Ambassador of the Kingdom of Norway, HE Stefan Gullgren Ambassador of the Kingdom of Sweden, Ministry experts, representatives of academic and local communities, and also representatives of business, entrepreneurs, non-governmental, artistic and cultural environments.
Very important guests of these events were also representatives of our partner cities from Scandinavia (Esbjerg / Denmark, Malmo / Sweden) and friends (Evje / Norway). We hope that the next editions will bring new partnerships.